The global leading provider of IT-based business solutions, Fujitsu has introduced its new sleek Fujistu LifeBook UH900, which the company claims as the smallest multi-touch handheld PC, combining an unprecedented mobility with full-featured PC performance capabilities and multi-touch function for two finger touch output, based on Windows 7 operating system.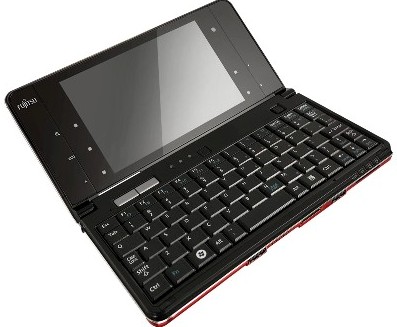 "Always in the forefront of delivering the latest technology coupled with stylish design and user-friendly features, Fujitsu has answered to the needs of today's consumers for ultra-mobile computing gadgets that exude convenience and style with the new LifeBook UH900," said Mr Raymond Foo, Associate Vice President for Product Marketing and Engineering at Fujitsu PC Asia Pacific. "Meticulously engineered and thoughtfully designed, the UH900 raises the bar in addressing the demanding needs of being constantly on the move."
Features of Fujistu LifeBook UH900:
5.6-inch sunlight-readable WXGA vivid glare multi-touch screen at 300nits brightness
Intel Atom Z530 processor and 62GB SSD (solid-state drive)
Support all windows-based pages including flash animation and forms-filling
5 thumb-controlled Touch Buttons panel at the flanks of the screen
ECO button to extend battery life up to 3 hours
Full suite of wireless connectivity and communication tools including Bluetooth, webcam, stereo mic and an optional integrated 3.5G technology
Available in three variants of colour – Mocha Black, Fiery Red and Vintage Gold
Bundled with a pen for more precise input
The new ultra-compact, ultra-lightweight Fujistu LifeBook UH900 which measures 20.4 x 10.65 x 2.38 cm and weighs less than 500 grams is expected to be available by January 2010, but no words on its price yet.