It will be no longer a dream for those that situated in APAC countries to own a fully working Apple's iPhone. According to reliable source, the 100 percent unlocked iPhone is currently being sold in various famous cell phone shops in Hong Kong. However, the selling price of HKD16,800 (USD2,100) for full unlocked version is going to scare many away as it is about four times more expensive than the original retailed price. It also doubled the price sold for 50 percent unlocked iPhones, which has limitation of not being able to make and receive call as compared to 100 percent unlocked version.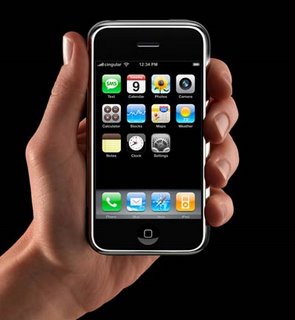 The phones have been tested to be working by using a GSM sim card with registration to HK CSL network. Internet surfing through the EDGE network is said to be impressive based on the actual user's experiences. There is no further reveal on how these can be done but it is believed to be related to the Turbo Sim card unlocking method that being discussed recently. According to hacking experts, both the sim card and iPhone settings need to be modified in order to fully unlock it to all networks other than dedicated service provider.
If you are willing to pay ridiculous high price just to get a fully unlocked iPhone for your country use, it may happen soon. While there is still no comment from Apple Inc., the discussion continues to be a hot topic for all especially those that keen to learn on how to hack and make big buck in this opportunity.