The "Smart Home" or "Intelligent House" concept plays a crucial role in the planning of houses in the future as lifestyles become more sophisticated and technologically driven. The smart home features have been adopted by many house builders and developers either as a promotion package to attract house buyers or as an added value package to enhance buyers' investment. There are currently blocks of smart home components available in the market, ranging from intelligent environmental systems, energy-saving domestic appliances, security solutions, communication systems to home entertainment facilities. However, the problem faced by house builders or developers is the consolidation of these technologies or facilities under one main roof.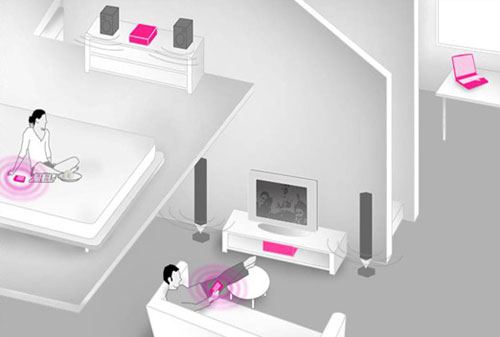 The smart home systems and facilities available now operate under their respective controlling systems in isolation. Incorporating these separate smart home features into a dwelling will end up with a home having dozens of remote controllers and miles of cables in the living room. Acutely in tune to the trend of smart homes in the housing development industry, the world's largest mobile phone maker, Nokia, has exploited its position as a telecommunications market leader to announce its venture into smart home development by introducing the Nokia Home Control Center.
The Nokia Home Control Center is an intelligent platform where users can consolidate their smart home features and control their intelligent appliances using their mobile phone. This Nokia platform allows third parties to integrate their own smart home solutions and services for use in mobile devices or PCs and control all compatible devices in their home either locally or remotely. When these Nokia services are fully integrated, end users will enjoy a so called real "Smart Home" that incorporates a communications network connecting key electrical appliances and services, and is remotely controlled, monitored or accessed just with a small phone. The system can program thermostats, run energy saving washing machines, close the self adjusting curtains, switch off the kitchen light, turn on the 52"inch TV, etc using their tiny mobile device. Doesn't it sound amazing?
Nokia is currently working with a few parties to develop smart home solutions in the near future. For instance, it is collaborating with RWE, one of Europe's largest home energy providers, to work on a heating management system which allows users to control the temperature in their homes via the Nokia interface. The near future plan of Nokia with this company is to produce a central control unit together with remote-controlled thermostats for the radiator.
The Nokia Home Control Center will be demonstrated at the Nokia World event in Barcelona, Spain, on December 2-3, 2008 and is expected to become commercially available by the end of 2009. Developers who want to find out more information about Nokia's smart home project and the partner program can visit the Nokia Smart Home Partnership via the link here.