The global leader specializing in design, manufacturing and sales of award-winning, build-to-order, portable notebook computers, GammaTech Computer Corporation has announced its new compact, fully-rugged DURABOOK RT10 Tablet PC with built-in Intel Health technology aiming at healthcare professionals, featuring Intel ULV processor U2100 and 4 wire resistive touch-screen capability that can be manually enabled or disabled in seconds, anti-glare glass and palm rejection functionality.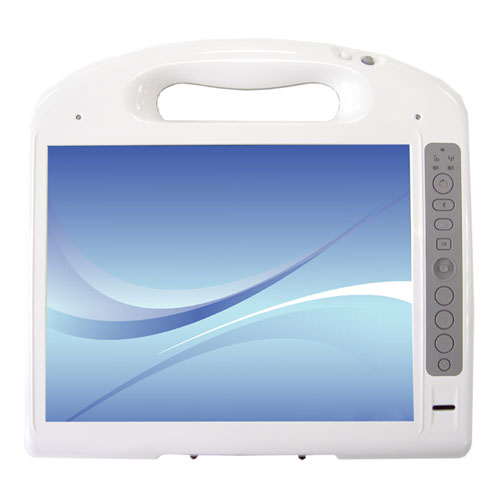 According to the company, "The fully-rugged Durabook RT10 Tablet PC can withstand a drop from four feet, perfect for mobile, fast-paced healthcare environments. The versatile military-standard tablet PC can function in humidity levels as high as 90 percent and as low as 10 percent and is fully-sealed and resistant to alcohol (80 percent or less), bleach, iodine and common hospital disinfectants. The Durabook RT10 operates in temperatures between 5 C and 35 C and can be stored in temperatures between -20 C and 60 C."
The Durabook RT10 that incorporates an integrated 2-mepapixel webcam and stereo microphone array can support up to 5 hours of battery time, thanks to the dual hot-swappable battery.
The new Durabook RT10 Tablet PC which measures 270 (W) X 256 (D) X 35.3-mm (H) and weighs just 1.5kg is now available through authorized resellers worldwide and GammaTech.