The world's leading GPS manufacturer, Garmin has announced its unexpected entry into the mobile phone market with the sleek, slim and elegant all-in-one touchscreen device – nuvifone, which combines the functions of premium phone, mobile web-browser and cutting-edge personal navigator.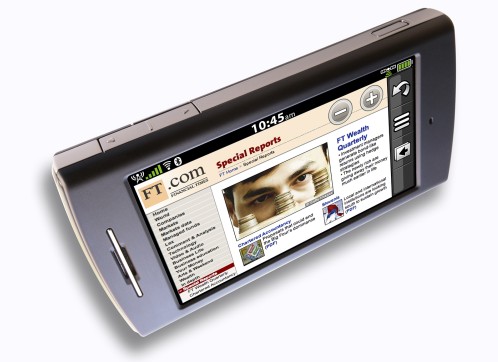 "The nuvifone is an all-in-one device offering unmatched integration of utility and function in a single mobile device," said Cliff Pemble, Garmin's president and COO. "This is the breakthrough product that cell phone and GPS users around the world have been longing for — a single device that does it all."
Key Features Of Garmin nuvifone:
3.5-inch touchscreen
3.5G data connectivity
Google local search, which harnesses the vast point of interest information available from the world wide web
Web browser incorporating premium features
Personal messaging functions including email, text, and instant messaging
Built-in video camera, MP3 and MPEG4/AAC
"We believe the Nuvifone will change the way people view converged devices in the future," added by Pemble.
The new Garmin nuvifone is expected to be available in the third quarter of 2008 but no words on its price yet.