The global leader in satellite navigation, Garmin Ltd has announced its two new handheld GPS navigation device – Dakotas 10 and 20, which is waterproof, rugged and lightweight. The Garmin Dakota navigation handhelds are equipped with 850MB of internal memory which can store store up to 2,000 geocaches, 1,000 waypoints, 50 routes and an active GPS tracklog of up to 10,000 points and 200 saved tracks. In addition, the devices also come with 2.6-inch LCD color touchscreen display, support up to 20 hours battery life with two AA batteries, and high-sensitivity GPS receiver with HotFix. Furthermore, the new GPS navigation devices also come with preloaded worldwide basemap and compatible with Garmin City Navigator NT for turn-by-turn directions on city streets, Blue Chart g2 for marine charting, and TOPO U.S. 24K and 100K map software.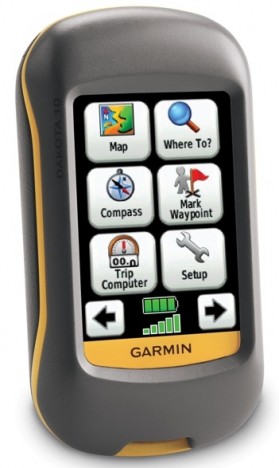 Features of Garmin Dakota 10 and 20
2.6-inch LCD color touchscreen display
Store up to 200 tracks
Micro SD card slot
Packing a high-sensitivity GPS receiver
Worldwide base map
Wireless connectivity
USB port
Battery life can extended up to 20 hours
"As families and friends explore the outdoors – from an exotic locale to the local park – Dakota helps keep their adventures affordable and enjoyable," said Dan Bartel, Garmin's vice president of worldwide sales.
The new Garmin Dakota 10 and 20 weighs only 6.75 Ounces(191g). The GPS navigation device will be available in August through leading retailer from starting price of $299.99 for the Dakota 10 and $349.99 for Dakota 20.