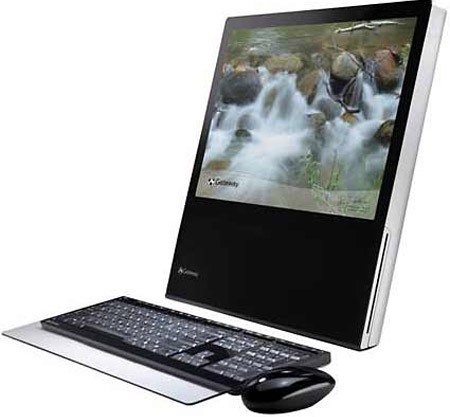 The famous manufacturer of Computers, Gateway has announced its 19 inch all-in-one desktop PC, named as Gateway One. It's a slim and sleek all-in-1 PC that only measures 3.6 inches deep, which looks like the recently introduced aluminium iMac.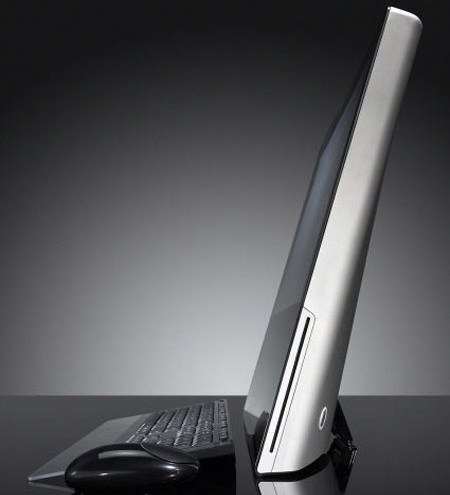 The stylish Gateway One comes equipped with an 5-in-1 memory card reader, 1.3 megapixel webcam and there's also quartet of USB ports,gigabit Ethernet and AV ports that feed an external power adapter to take cable clutter away.
The company will launch the One in three versions in late October, with two retail models and one available only online. The low-end model starts at $1,300 with a 1.5GHz Intel Core 2 Duo processor, 2GB of RAM memory, 320GB hard drive, and Intel X3100 graphics while an $1800 high-end model raise the speed to 2GHz, RAM memory to 3GB, hard disk space to 500GB, and adds Mobility Radeon HD 2600 dedicated video. In addition, the $1500 online version which features a Radeon HD 2600 chipset and 400 GB hard drive is sits between those two retail models.