Building floor plans normally are attached together with other documents when you buy a new dwelling from the developer or builder. However, an old house might not come ready with the plans. The building floor plans for old buildings might have been lost or misplaced and thus, new owners would have to DIY or generate their own floor plans for renovation, emergency or record purposes. As this may not be easy, web-service like Floorplanner can be of great help.

Floorplanner allows users to quick create some interactive floor plans using their browsers without any download or installation. The service features a handful of tools and library objects which can be dragged and dropped into the drawing board and get the house floor plans ready in minutes. Users can thence save the plan, print it out and even embed it to blogs or websites for sharing.
To get started, users need to register for an account with Floorplanner. The registration is very simple, fast and free. Users just need to key in their email address and password to start a free account. The free account limits users to create the floor plan for only one house. Users are free to edit, modify, delete and recreate the floor plan as many times as they want. Once users have logged in, users are given options to start the drawing immediately or choose to upgrade their free account to pay version.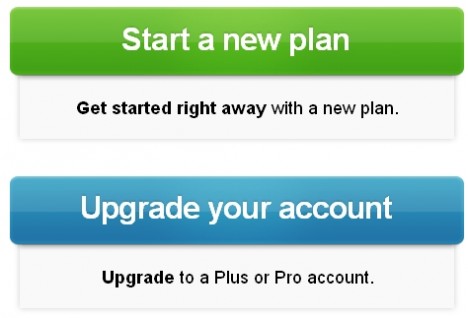 The drawing exercise is simple and fast. Users can drag the drawing tools from the tool box to start their building layout. Users can also drag the objects from the library to add in template furniture, staircase, doors, television, windows, etc to speed up drawing. The dimensions of the floor plan is also shown on the drawing board for users' easy reference.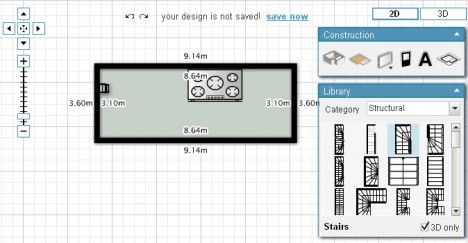 Floorplanner features a simple interface.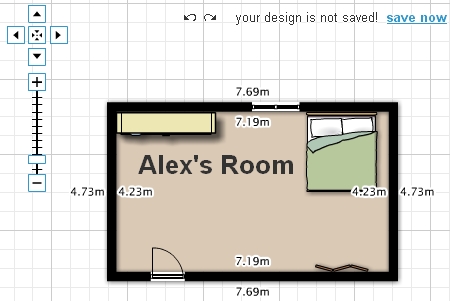 FloorPlanner allows users to zoom in/out and add remarks to the plan.

Users can view the floor plan in 3D format and rotate it to have views from different angles.
Once the plan is completed, users can save it and obtain a link to share the plan with others. Users also can get the embed code and embed it into their websites or blogs to show others.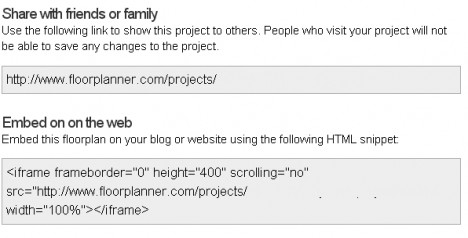 Share link with friends or family or embed the plan on the web.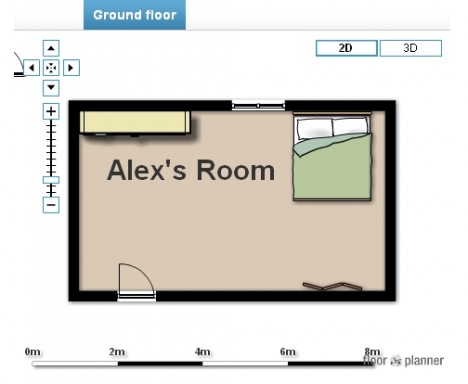 Embed floor plan into website.
The setback of this free web floor plan creator is it does not allow users to export or save their plans into image format.