The leading global publisher of mobile games, Glu Mobile has announced the worldwide launch of its new Transformers mobile game – Transformers G1: Awakening, taking gamers back to the Transformers' roots and offer same characters, storyline and classic visuals from original GENERATION 1 series that spawned a pop culture phenomenon.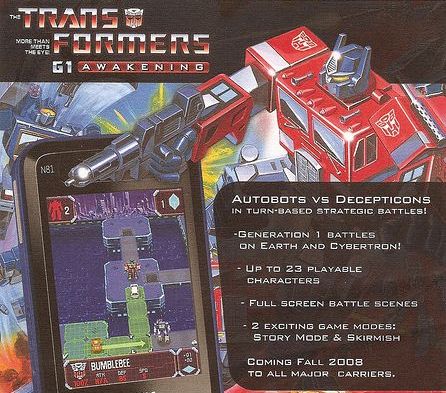 "TRANSFORMERS has a vast consumer base worldwide, and we saw great enthusiasm and reception with the launch of our TRANSFORMERS game last year," said Jill Braff, senior vice president of global publishing, Glu. "With TRANSFORMERS G1: AWAKENING, we've incorporated classic elements true to the original franchise while creating an innovative and enthralling mobile strategy game that will appeal to TRANSFORMERS fans new and old."
The new Transformers G1: Awakening mobile game will be available worldwide through Glu's global network of wireless carriers and distributors starting this Fall.