Good news for golfers! The private company specializing in the development of innovative sports statistics measuring and technology products, Shotzoom Software has debuted the easy and efficient scorecard application for Apple iPhone and iPod Touch – Golfshot, which able to provide golfers detailed game analysis of every golf round, thanks to the tour quality statistics and graphs that automatically generated, allowing golfers to share and compare their golf rounds with friends on the world's most popular smartphone.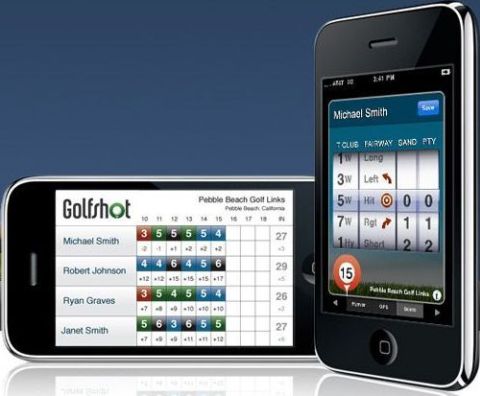 "We knew that we could provide golfers with amazing insight into their performance and provide the ability to record and share that information over time. But entering that data had to be as easy as jotting down your score when you get back to the cart," commented Laura Khailany, Vice President of Shotzoom Software. "Golfshot is designed to keep it quick, simple and fun while providing tour quality feedback to the golfer."
With Golfshot, golfers can get statistics and graphs automatically include:
Fairways Hit, Missed Left & Right
Greens in Regulation
Recovery Scrambling
Sand Saves
Putts per Hole and per GIR
Scoring Averages on Par 3's, 4's and 5's
Scoring Percentages
The Golfshot application for iPhone and iPod touch is now available through Apple App Store for $5.99.