Have you ever wonder how to get an instant email notification to your mailbox whenever there is a new update either from webs, blogs or news? There could be multiple ways but here we would like to introduce a simple way that will help you to achieve this. Named as Google Alerts, it is a powerful tool that enables users to customize own query to match exactly as what you would like to monitor so that you wouldn't receive too many emails which will make yourself loss focus and frustration of managing the unwanted incoming emails.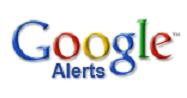 Google Alert currently offers 6 types of alerts, which are 'News', 'Web', 'Blogs', 'Comprehensive', 'Video' and 'Groups', and you can choose how frequent you would like Google to search and match against your query, 'as-it-happens', 'once a day' or 'once a week'. In order to receive an accurate alert, the query plays a very important role as you must know the keyword and avoid any spelling error. If you are in doubt whether the query will return you the accurate result, you can use Advanced Search to refine your query. Once you are satisfied with the result, copy the query and paste it into Search terms at Google Alert. For instance, if you want to know anything related to windows vista news as soon as it is published at My Digital Life, you can write your Search terms: windows vista site:www.mydigitallife.info, Type: Web.
To make it more attractive, recently Google has slightly enhanced the alert which includes image next to the stories that are either gotten from Google News or YouTube Videos. You must subscribe to HTML format email in order to see this image thumbnails. To learn more about Google Alerts, visit Google Alerts FAQ.