The well-known global Internet-focused company, Google has announced its long awaited "Google Phone" (also known as Gphone), which will be made by Google partners including HTC, LG, Motorola and Samsung and available by the middle of next year, 2008. According to the company which has no immediate plans to make phones of its own, the mobile software platform they used is called Android, which aims to open another lucrative channel for peddling ads and services to people when they're away from their PC.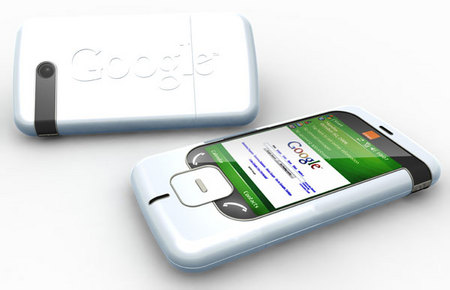 "It will open the mobile phone to do things that people now do on their PCs," said Todd Greenwald, a financial analyst with Nollenberger Capital Partners in San Francisco.
In addition, the latest Android application was developed through the Open Handset Alliance that joined by 34 companies, with 5 different categories of companies including semiconductor firms, hardware manufacturers, wireless operators, software companies and commercialization partners.
"This partnership will help unleash the potential of mobile technology for billions of users around the world. A fresh approach to fostering innovation in the mobile industry will help shape a new computing environment that will change the way people access and share information in the future," said Eric Schmidt, chief executive of Google.
"We are not building a GPhone; we are enabling 1,000 people to build a GPhone," said Andy Rubin, Google's director of mobile platforms, who led the effort to develop the software.
"Today the Internet experience on hand-held devices is not optimized," said Peter Chou, chief executive of HTC, one of the largest makers of smartphones. "The whole idea is to optimize the Internet experience."
"Google had to find a way to create an open environment that is more like the one they are used to dealing with on the Internet," said Charles Golvin, principal analyst for Forrester Research.