Google Chrome version 0.4.154.25 has just been released and its users should get the patch updated automatically within the next few days. If you not sure if your Google Chrome has been updated to the latest version, you can check it by clicking on About Google Chrome under the wrench menu. If the version shown is not the latest version, you can update it to the latest version directly from there. There are few key changes that have been made in this release such as bookmark manager with import/export feature, new blocked pop-up notification, bug fixing for security issues and etc.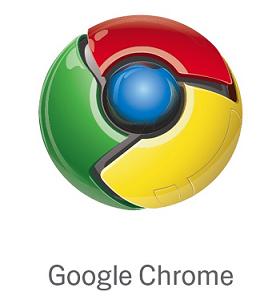 Some of the new features available in this version are highlighted as below:
Bookmark manager with import/export feature
Once you have gotten the patch installed, you should be able to see Bookmark manager under wrench menu. With this enhanced feature, now you can manage your bookmark much more effectively. Besides, you can create bookmark folder, drag and drop bookmark to new location as well as import and export bookmarks.
New blocked pop-up notification
In previous version, the pop-up window is minimized at the lower right corner of the browser. As long as this pop-up window is not cleared, it will cause the subsequent pop-up windows to fail to display. With this new release, a small notification that shows the number of blocked pop-up is displayed at that corner instead of the blocked pop-up window. You can now open each of the blocked pop-up windows by clicking on the menu on the notification.
Security issues
It is a Bug fix for the issue of privacy data being stolen by the downloaded HTML file and send to phishing or malware sites. The downloaded files are no longer connecting to network with XMHttpRequest() and you will be prompted to confirm for downloading if it is HTML file.
Privacy section under Options
Features that might send data to another service are grouped under wrench menu -> Options -> Under the Hood tab.