Google has introduced Gmail for Mobile version 2.0 to support Blackberry users and J2ME phone such as Nokia N95 and Sony Ericsson W910i. Now, the user can compose and read the most recent email while offline when there is no signal. Any outgoing messages will be saved in outbox on the handset and sent automatically when any connectivity to Internet is back.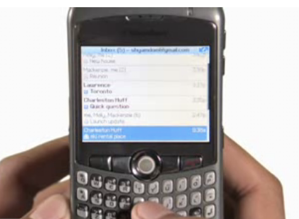 Gmail for Mobile version 2.0 is expected to improve the overall performance when accessing Gmail from the aspect of speed, smoother scrolling and no freezing. The user also can switch between Gmail and Google Apps email account without having to use two different mobile application. It also allows user to save multiple email drafts in the handset and send later. Additionally, it also features with powerful shortcut keys and support up to 35 languages.
Gmail for Mobile v2.0 can be downloaded directly to the mobile phone by going to m.google.com/mail in the mobile browser.