The world's most popular search engine, Google has released its latest updated "Search Engine Optimization (SEO) Starter Guide" digital e-book in PDF format. The refreshed "Google SEO Starter Guide" is targeted to webmasters who are new to the topic of search engine optimization and wish to improve their sites interaction with both users and search engines.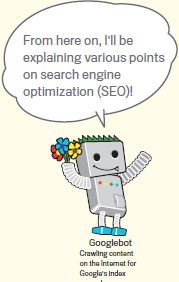 According to Webmaster Central Blog, The updated new version of Google SEO Starter Guide has been improved with several contents which include glossary to define terms throughout the guide, more example images to help users understand the content, ways to optimize the site for mobile devices and clearer wording for better readability.
Here's the list of contents in "Google SEO Starter Guide" e-book:
Create unique and accurate page titles.
Make use of the "description" meta tag.
Improve the structure of your URLs.
Make your site easier to navigate.
Offer quality content and services.
Write better anchor text.
Optimize your use of images.
Use heading tags appropriately.
Make effective use of robots.txt.
Be aware of rel="nofollow" for links.
Notify Google of mobile sites.
Guide mobile users accurately.
Promote your website in the right ways.
Make use of free webmaster tools.
The "Google SEO Starter Guide" e-book is available as a free download without stepping through any registration, from Google in PDF format: search-engine-optimization-starter-guide.pdf