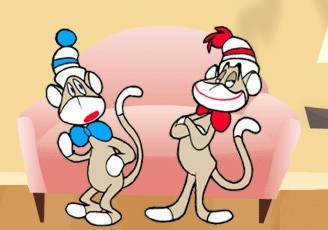 Perhaps the monotony and routine of work is getting to you. You are thinking of creating some funny cartoon animation characters to lighten up the mood at the workplace. The boss is of course the prime target and creating a cartoon animation of the boss should be lots of fun. However, creating funny animation could be a killing task even with a powerful animation tool. Besides technical skills, you probably need hours to create a group of fun characters and put them together to create your flash movie. Thanks to GoAnimate, a web-based animation tool, you can now make your own animation fast and easy with just a few clicks away.

GoAnimate is an interesting web-based tool which allows users to create an animation flash easily and quickly. This web-based service features templates such as cartoon characters, audio tracks, tweak sound, background, themes, etc for users to create interesting animation pieces. Users who want to use this service, of course, need to sign up with GoAnimate. Registered users who log in to the site will be invited to start their animation from scratch or guided to use the templates. Users who start their animation using the template files can edit the animation template. They can edit the speech bubbles, add characters, prolong the animation, add extra scenes, change the characters' facial expressions, add sound tracks and so on. All these can be done with just a few clicks and will probably take just a few minutes to be completed. Once the animation is done, users can save it to their account to review or edit later. They can share it with others through direct link email or by embedding it into their website/blog.
GoAnimate makes animation simpler and more fun. Users can use this simple animation tool for instance to create an animation birthday card, make an animation tutorial file, create a marketing proposal to introduce your products, make fun of your enemies, etc. It is free and it may help to bring some color and laughter into this boring world!