Even wonder how you can hide the caller ID and phone number with a customized caller name on your iPhone? If for any reason you would like to do that, the tweak is exactly what you are looking for. Named as HideCallerName, it allows users to replace all the incoming caller ID with a customized name configurable in the iOS device's setting menu.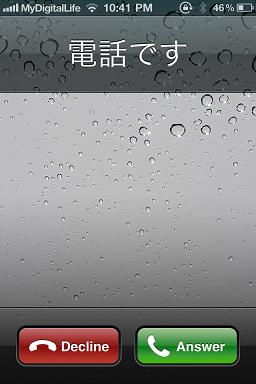 Follow below steps to enable this tweak on your iOS devices:
Assuming that you have jailbroken your iOS devices, go to launch Cydia.
Browse to Manage > Sources > Edit > Add.
In the Add tab, add the new source: http://hitoriblog.com/apt/.
Go to Search, "HideCallerName".
Download and install the package follow by Springboard restart for it to be effective.
By now, go to Settings, you should be able to find HideCallerName and tap on it will go into next level where you can enable/disable or choose to display phone number or not. That is not all, users can type in any name to be displayed under 'Dummy Text' section depending on own preference.
This could be quite useful especially when you want to hide the identity of the actual caller at any time and the tweak can be easily turned on or off depending on situation.