Occasionally you may need to have your conversation recorded for future reference and if you are still looking some simple solutions, you may want to consider HotRecorder due to its easy interoperability and usefulness with various enhancements.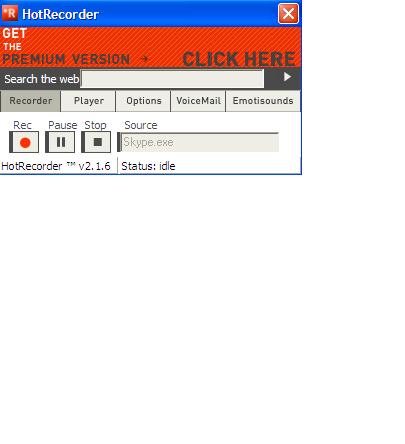 Once install and launch the utility, without complicated setup, users will able to enjoy the recording after selecting the specific applications to be used with. Now you can start the conversation and recording by clicking on the "Rec" button. To customize the audio recording, there are various settings that you can play with to optimize the recording quality (in High, Medium or Low) or recording type (Stereo 2 channels or Mono) for optimum file size without compromising the audio quality. Besides, there is VoiceMail function but unlike conventional type, users can configure it so that the voicemail can be sent as notification to specific email address so that you won't miss out any important messages. Furthermore, users can play around with Emotisounds in case there is a need to express feeling with preset audio for better emotional expressions.
Users can get a trial version here for free use now. Although the recording per session is limited to 2 minutes only, but you will able to test out the recording quality before deciding to upgrade to full version. The utility works great with Skype, GoogleTalk, Yahoo Messenger! and many other VOIP applications in Windows System.