For Dreambox satellite decoder users, there could be occasion that you are not getting full list of satellite channels as expected. After ensuring that the signal strength is sufficient with lowest BER figure but yet the channel scan results seems to be missing some interesting channels, highly chance is that the transponder lists in your decoder are not completely added, or somehow got removed unintentionally. If this is the case, here is a simple steps on how to add them back or edit and even remove the transponder lists whenever necessary.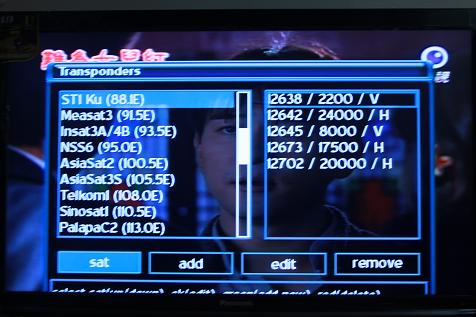 On your remote control, follow the below steps:
i. Go to Menu -> Setup (or press button 6) -> Service Searching -> Transponder Edit.
ii. Under the Tranponders List, you will notice there are full number of satellites with existing Transponders details such as Freq TP, SR-FEC and etc.
iii. Select the desired satellite, then highlight respective functions by choosing either 'add', 'edit' or 'remove buttons.
iv. For instances, users can add a new transponder lists so that the right or additional channels with those transponder information can be scanned and displayed.
v. Once done, go to Menu -> Setup (or press button 6) -> Service Searching -> Automatic Transponder Scan, then select the respective satellite and do a full scan.
Although it seems to be quite simple, but most of the time these could be missed especially for beginners that tend to rely purely on existing transponders lists provided by suppliers. Nevertheless, hopefully it will help you recover some of the missing channels without the need to get some specialists involved with additional charge incurred. The latest transponder lists for all satellites can be found at lyngsat.com.