Whenever you save a new file, the Save As window will pop up where you can choose the file type, enter the file name and select the location to save the file. Windows Vista has displayed a list of standard locations such as Desktop, Computer, Picture and etc under Favorite Links to ease your selection to save the file to any one of the standard locations. If you have your own favorite folders and you wish to display them under Favorite Links by default whenever Save As windows pop up, you can add them with simple trick.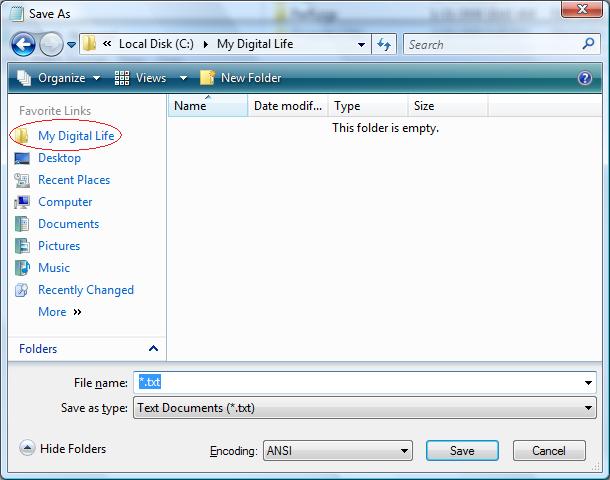 1. Open Windows Explorer, then navigate to C:\Users\[user name]\Links where [user name] is your PC user name.
2. Right click on the right panel, then select New -> Shortcut.
3. Click on Browse button to select the path of your favorite folder then click Next.
4. Enter the shortcut name then click Finish to complete the shortcut creation.
Once you have done above steps, try to Save As any document, then click Browse Folder as located at the bottom  left of Save As pop up window as shown below.

Your favorite folder which you have added is listed under the favorite link by default. You can now save your file in this folder directly by clicking on the shortcut there. Hopefully this simple trick can save your valuable time to be spent on other more value added tasks.