You may have hundreds of apps installed in your iPhone and in order to organize them better for fast searching and launching, what users normally do is to create a few different folders and then categorize them accordingly. By default they are already some folders but if you are looking for way to create additional folders with customized naming, here are some simple steps that you can follow to get it done.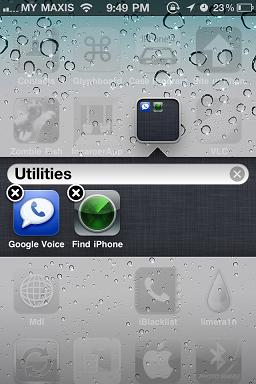 Assuming that you are already in iOS 4, tap and hold on any icon until they enter wiggling state.
While they are in wiggling state, drag any icon into another icon and it will create a new folder with the two apps in there.
By now, you will be given a default name but at the same time it will prompt you with a new field that you can enter a name for the newly created folder.
Once done, press 'Home' button to save all the changes.
By now, you should able to find a new folder containing those respective apps. And in order to add more apps into it, just drag and drop them into the folder. In order to delete the folder, tap on it and just drag the app out and you are done. Take note that you can put in as much as 12 icons into a single folder and hope that these simple steps will help you organizing your iPhone better for more effective use.