If you are Dreambox satellite decoders' users, you may aware that the Linux based machine is more powerful than just a conventional satellite receiver. In order to extend its capability, there are actually some add-on that users can download on top of its original default features. If you wonder how you can download those, here are some simple guides that you can follow to get it done.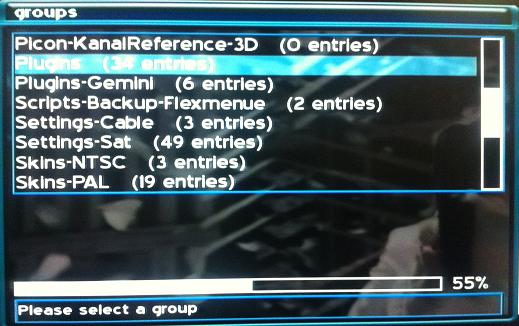 Follow below steps to download new add-on for your Dreambox satellite decoder:
Go to Menu -> Setup -> Blue-Panel.
Browse to Addons -> download (Gemini-Server).
Wait a while for the downloading process with downloading catalog and percentage bar in progress and you will notice all the available downloads categorized properly in groups.
Browse to Plugins and click OK will bring you to the next level of available plugins ready for download and use.
Browse to any of them and click on OK will start the download to store the respective plugins.
By now, click Exit button two times to go back to Blue-Panel submenu in step i. then go to Plugins (Tools) and you should notice those downloaded plugins are already in and ready for use.
Hopefully these simple steps will able to make your Dreambox satellite decoder more powerful but at the same time more user-friendly without too complicated for average users.