Your daughter from another part of the world has uploaded tonnes of photo into her Facebook profile to share with you and her other friends. You might have no time to browse through these photos one by one online and prefer to download these photos into your computer and enjoy them with other family members later. FreePAD, also known as Facebook Photo Album Downloader, is a free Firefox plug-in which can give you the flexibility to download the phoyto album with only a few mouse clicks away.

Facebook enthusiasts can download the FacePAD Firefox extension via the link here. Once it is installed, users need to do some language preference settings before using it. Users need to go to Tools -> Add-Ons, and select FacePAD Preferences/Options.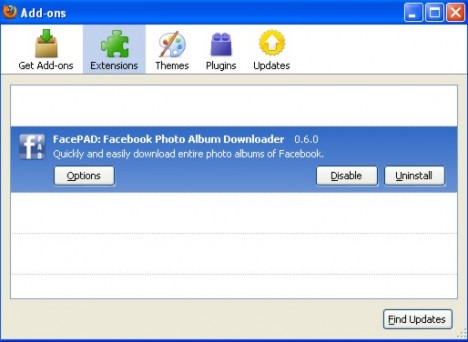 Tools -> Add-Ons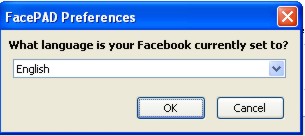 Click options and select preferred language
Once the language preference is set, users can proceed to download their friend's photo album. To do so, users just need to right click the album. At the pop-up short cut menu, select "Download Album with FacePAD" to start the photo downloading.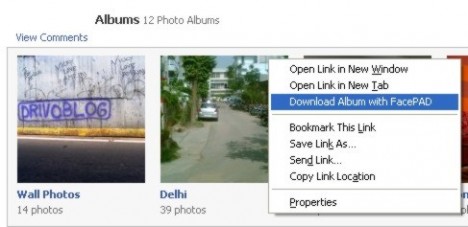 Download entire album with FAcePAD

Download entire album with FAcePAD
The photos in the album will be downloaded into the default Download folder. Users can change the Firefox browser's default folder by going to Tools -> Options and modify the "Downloads" preference.