You may have learned the way to load the decoder with new .abs firmware file earlier and if you wonder how you can do it in reverse way, in this case create a backup on your original file so that it can be restore later, here are some simple steps that you can follow to get it done.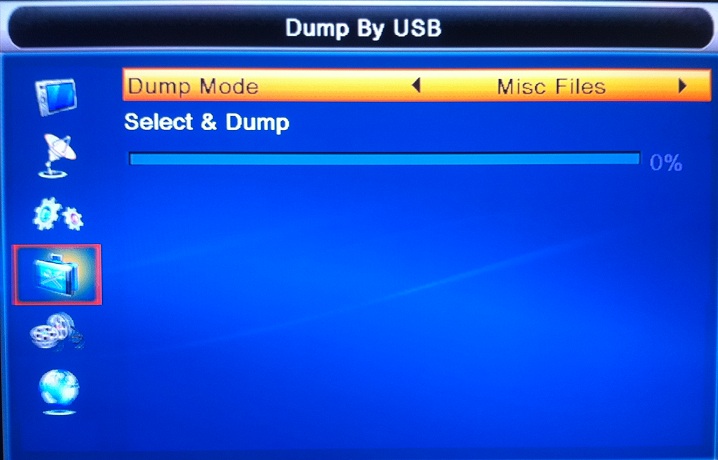 Assuming that you already have the decoder connected to TV, connect a USB thumb drive into the decoder.
On the remote control, go to Menu -> Tools -> browse to Dump By USB.
On the next pop-up screen, there are ways to select the Dump Mode to be either Image Files (*.abs) or Misc Files which will include all the files such as CCcam.cfg, constant.cw, CCcam.prio, TP_PROG.dbs and etc.
Pick on the one that you prefer, then browse to Select & Dump, press on Yellow button to dump the file into your USB thumbdrive.
By now, you should be able to find a new .abs file stored in your thumbdrive and by any chance if you have updated it with unstable firmware, you can always restore to original .abs file without much hassle. However, if the firmware upgrade creates unable to boot up or power recycle issue, then the only way to recover it is by using serial RS232 port.