Sometime it is easier and more convenient to handle and operate one email account rather than many email accounts. If you are not using email softwares such as Microsoft Outlook or Outlook Express, it is very time consuming to log on to every email account to check your emails. Occasionally, you can also forget your log in name and password.

If you are using Google's Gmail account, you can actually copy messages from another account into your Gmail Inbox. Thanks to Google's new Mail Fetcher feature. The setting up of the email program from your email account to forward all your new messages to your Gmail Inbox is quite fast and easy.
To set up this feature, you need to log in to your Gmail account and click the "Settings" link at the top right of the window. Once you click it, you can see the "setting" menu appear. Go to the "Account" heading and you can see a category labeled "Get mail from other accounts". Click the "Add another mail account" link, and the Gmail will ask for the address of that second account. As long as your second email supports the standard POP (Post Office Protocol) account, Gmail will then fill in the necessary server addresses automatically.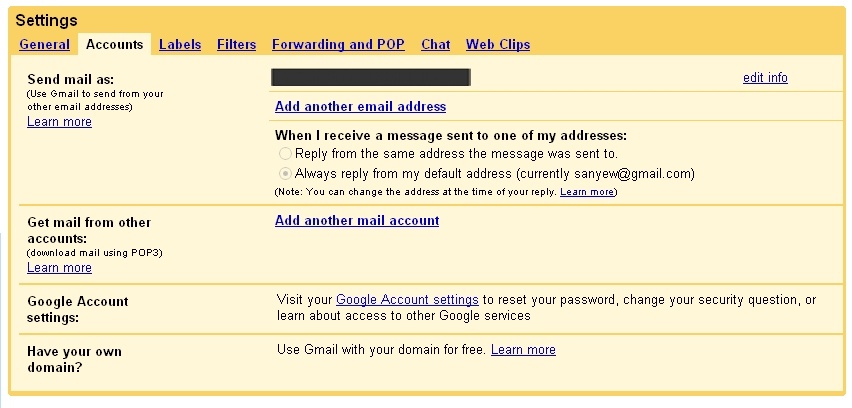 Add Another Mail Account
If the Mail fetcher is not enabled in your Gmail and you want to forward certain messages to Gmail, you can actually set up a filter in your regular email program. For instance, in Mozilla Thunderbird, you can go to the Tools menu and select Message Filters. In Outlook Express, you can hit the Tools menu and select Message Rules.
Besides the aforesaid, you can also back up your Gmail to another account. The steps are the same: log in to Gmail, then click the "Settings" link. After this you can click the "forwarding the POP" heading to set it up.