There is sometimes a lack of privacy at home and at the workplace where family or colleagues may have access to your computer. If you do not want other users to access the internet, one of the ideal solutions is to password protect the browser. Children or teenagers, especially, can be prevented from accessing illicit or undesirable content in the World Wide Web. Some users might probably not be aware that Internet Explorer 8 browser has been enhanced with Content Advisor for this purpose. Users can disable the use of the IE browser or allow only certain websites to be assessed.

Below are the steps to activate the password protection in Internet Explorer:
Open the Internet Explorer browser, thence go to menu, select Tools > Internet Options > Content. Under Content Advisor, click Enable.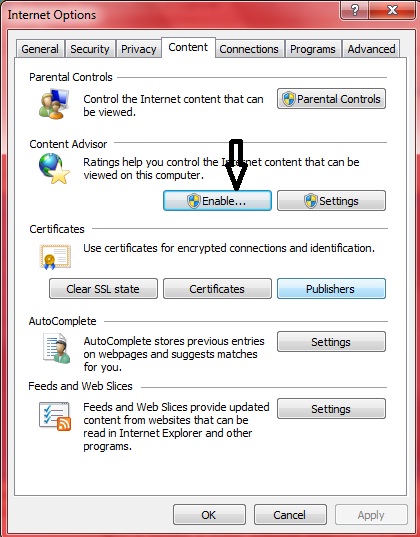 Once it is enabled, users need to create a new admin password and set a password hint. Hint can be a message to the user who is opening a site in Internet Explorer. To set the password, users need to click on "setting", thence select "General" tab. Check "Supervisor can type a password to allow users to view restricted content".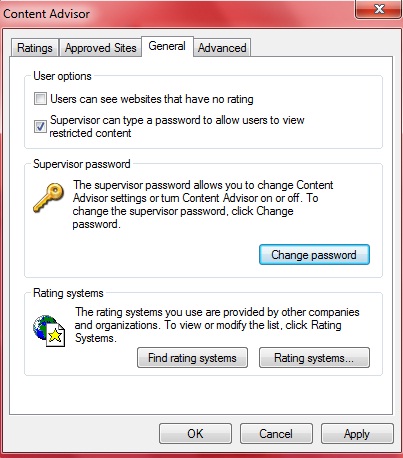 Users can thence click on to "Change Password" and set their password and hint accordingly.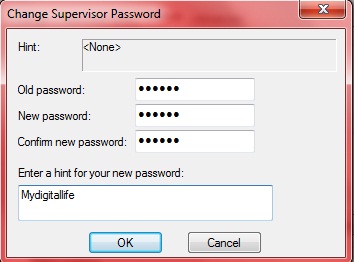 To fully protect the browser from access by others, users need to adjust the ratings slider to "None" so that no website can be opened without a password.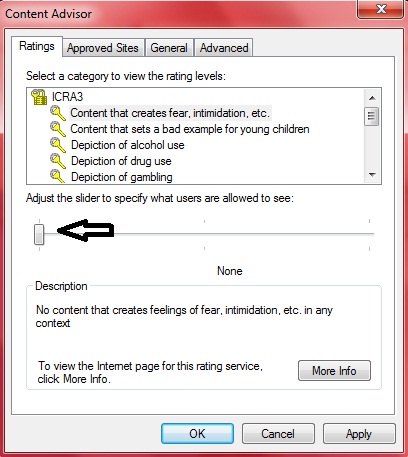 In this way, one can supervise access to the Internet in general or specific websites because a prompt will appear requesting for the password before access is granted.