There is quite a variety of Digital Satellite Recorder like Dreambox 800HD in the market but affordable HD (High Definition) capable with PVR (Personal Video Recording) support is not many, and one of them is the Skybox S9 HD PVR. With the device, you are not only able to receive, decode and view HD channels on your digital TV, but at the same time you can also record the channels for media playback at any time conveniently through its USB 2.0 port. If you wonder how you can do it, here are some simple steps that you can follow.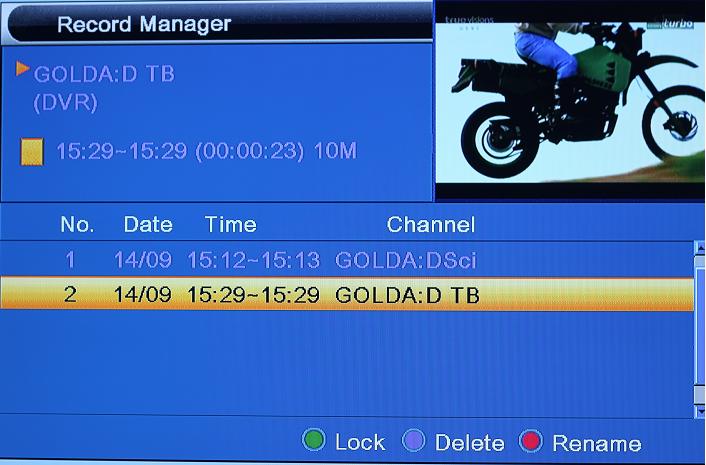 Follow below steps:
First, make sure your USB thumb drive or external storage is connected to Skybox PVR. In seconds, you will notice 'USB Device Connected' message appeared on your TV screen, indicating its detection ready for use.
Next, switch to your desired channel, and on your remote control, press the 'RECORD' button and it will prompt the total length of time that you want to record. Depending on your memory capacity, the default time is 2 hours and users can define it based on own preference.
Once done, press the 'STOP' button to terminate the recording process.
Before you decide to transfer it to external PC for storage or viewing, there is a way to check for the recorded files by going to Menu -> REC -> Record Manager and you will able to see the recorded media files with ability to control (Play, Stop, Fast Forward, Rewind and etc) on your remote control.
Good thing is, these files (in .dvr format) can be easily transferred out and shared to others with playback compatibility on Windows Media Player, and hopefully these simple steps will able to help you record your favorite movies without complicated setup which can be done on Skybox S9 HD PVR.