Openbox/Skybox/Hibox or Yumy S9 HD is an universal satellite decoder that can be used to receive both KU and C-band channels from the sky. As you may have thousands of channels from multiple satellites by default in the .abs file, but in many occasion, you may not able to view them due to insufficient dishes or non-motorized dishes installed so it is better to remove them for faster channel browsing. If you wonder how you can do that, here is a quick tips that you can try.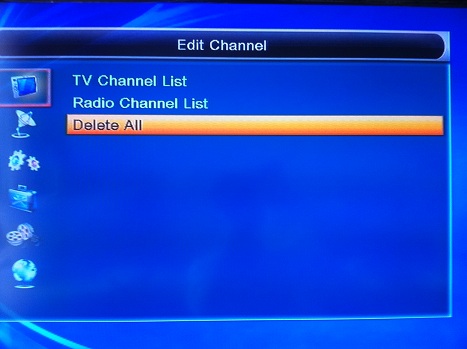 Follow below steps to get it done:
Go to Menu -> Edit Channel -> Delete All to clean up all default channels.
Then go to Menu -> Installation -> Single Satellite Search to search for all new available channels from the respective satellite.
Once done, go back to Menu -> Edit Channel -> TV Channel List, Choose the respective satellite, Press Blue button (Edit), then Red button (Sort), then Name (A-Z) and press Save will save all the channels in alphabetical order.
By now, you should be able to get rid of all non-related channels from other satellites, leaving only those that can be actually viewed based on your respective satellite dish positioning.