As you can synchronize media contents between your iOS devices with PC using iTunes and just in case you want to migrate or transfer its contents from original iTunes library into any new directories or even external storage to due to certain reason, here are some simple steps that you can follow to get it done without much complicated effort.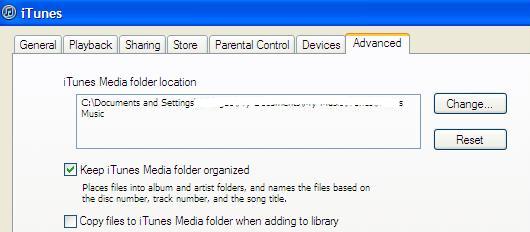 Follow below steps to get it done:
First, launch iTunes and go to Edit -> Preferences.
Then click on Advanced tab and once in the submenu, choose 'Keep iTunes media folder organized' that will place files into album or artist folders and name the files based on disc, track number and song titles.
On the top right area of the text book, click on 'Change' and browse to a new directory on where you want to transfer all the iTunes library. Click 'OK' to save the changes.
Then, go to File -> Library -> Organize Library, tick on 'Consolidate files' that will put copies of all media files in iTunes media folder while still leaving the original files in their current locations.
The transfer will start and once completed, just delete all the media files in original directory and you are done.
Hopefully this will be able to conserve some of your hard disk space by transferring media files in iTunes library from local to external storage or simply want to do housekeeping on your local hard disk drive.