Previously we mentioned about HP Mini 5103 and not long after its availability, seems that the company has refreshed with a more powerful dual-core Atom processor for its Mini 5103 and 210 series as an alternative to current single core N450 Atom processor.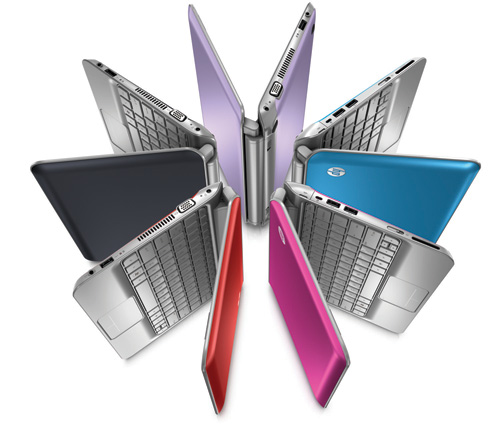 With the availability of new N550 running at 1.5GHz, now consumers have option to purchase dual-core version that is expected to have performance boost targeted for those that need to run more intensive applications. Good thing is, the new N550 dual-core processor is claimed to be able to sustain reasonable power consumption, that make the whole performance per watt boost regardless of its usages. Besides the processor change, the new Mini 5103 refresh has been redesigned with both aluminium and magnesium body finishing on top of other additional feature options such as multi-touch screen and SSD. Similarly for Mini 210, there are various colors ranging from Rose Pink, lavender, charcoal black, red and light blue for selection. Also, users can expect a much vivid display resolution at 1366 x 768, thanks to the use of Broadcom Crystal HD accelerator with GPS support.
No pricing information on how much additional to upgrade to dual-core N550 yet, the Mini 210 refresh is already available now whereas Mini 5103 will be commercialized by mid of September.