Verizon Wireless has officially announced the launch date and pricing of HTC Droid Incredible 2 (the successor to HTC Droid Incredible), which is scheduled to hit Verizon stores on April 28 for $199.99 on a new 2-year contract. This handset is an US version of HTC Incredible S, featuring a vibrant 4-inch multi-touch display with 800×480 pixels, dual camera (8MP + 1.3MP), HTC Sense UI, superior SRS WOWHD surround sound, DLNA support, A-GPS, Bluetooth, WiFi, and 3G Mobile Hotspot that able to share 3G connection with up to 5 Wi-Fi devices.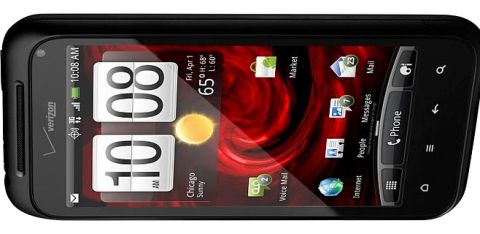 For the benefits of frequent travelers, the phone has been added with support global roaming capabilities with multi-band support, which means that you're able to use your mobile phone in over 200 countries. However, the phone ignore an another important aspect in term of speed, with no high-speed Verizon's 4G LTE network support. The another main point to make me excited is its high-resolution 8-megapixel camera with dual LED flash, face detection technology and 720p HD video recording, almost performing as a qualified digital camera that seems like more than enough for people who just capture photos casually.
Frankly speaking, I feel a little disappointed on its slightly outdated Android OS (2.2 Froyo), 768MB of RAM and 1 GHz single-core Snapdragon processor (preferably Android 2.3, 1GB RAM and dual-core processor). Considering most high-end smartphones now have higher specifications at similar pricing, that $200 subsidized price tag is relatively expensive.
Normally, smartphones with big screen normally consumes high level of power, and there is no exception for HTC Droid Incredible 2. However, it comes with a powerful 1450mAh rechargeable lithium-ion battery that can last long enough under normal usage. Anyway, the heavy users are encouraged to get an extra battery for backup.
Overall, HTC Droid Incredible 2 is built on the success of original HTC Incredible. There is surely a reason for the success of its predecessor, so if everything is working good, why break it. I belive HTC Droid Incredible 2 will also be a ultimate gadget to own, especially when it's helped by the elegant HTC Sense UI.