A mobile phone maker "The Medical Phone Ltd" has come out with a new novel smartphone originally built for the British military called the iCEphone. The iCEphone is a huge combo between a micro notebook, fully featured 3D touchphone, games player with multiple triggers and lastly a GPS satellite navigator. This cutting edge micro notebook touch phone is the Swiss Army Knife of handsets combining 4 main devices packing everything you need into one handy device.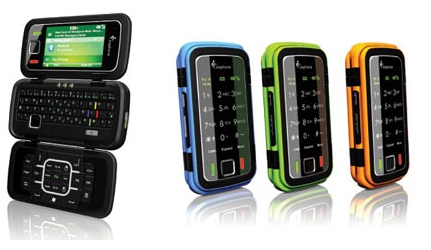 The iCEphone unit features three independent panels, a 3-inch 400 x 240 resolution touchscreen, a mouse / tracker pad, dual SIM card slots, HSDPA support, quad-band GSM connectivity, GPS, a 3.1-megapixel camera, WiFi and a 532MHz Freescale iMX31 CPU.
The iCEphone stands for "in Case of Emergency" phone, a gadget that have everything you needs in your mobile life. Hitting the button notifies emergency services that the user is in trouble, gives them the phone's location via GPS, and provides them with the user's complete digital medical records, identification and other data.
The phone is rubbery, has a rugged casing that enables it to withstand drops of up to 1.2 meters and can survive in rain, snow or being dropped in the ocean, said Gilmour.
"The Medical Phone Ltd" has just started manufacturing the smartphones and plans to sell them in the second quarter of next year for under US$1,000.