In order to tap the market of young consumers, Lenovo has announced two new notebooks which features high-performance processors and multimedia functionality. Known as IdeaPad Y460p and IdeaPad Y560p, the notebooks have been designed to target entertainments seekers, gamers or those young consumers who look for ultimate multimedia experience.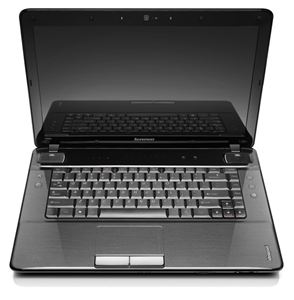 The powerful and stylish IdeaPad Y460p and IdeaPad Y560p have been featured with 14-inch and 15.5-inch widescreen respectively. Both notebooks are powered by the Intel's second-gen Core i7 "Sandy Bridge" processors for deliver high speed and performance. The high-performance notebooks are packed with up to 750 GB HDD, up to 8GB of DDR 1333 memory and Lenovo's RapidDrive feature combines 32GB and HDD capacity to speed up system performance. The notebooks are also equipped with JBL speaker, Dolby Home Theater and Lenovo's own OneKey Theater to enhance richer images and sound while watching movies with just press the button. Other key features includes OneKey Rescue and Lenovo's VeriFace face recognition.
Available with a metal hairline etching exterior and the choice of two interiors, metallic grey and white, the Lenovo IdeaPad Y460p and Y560p notebooks are expected to be available by beginning of 11 January 2011 for the price start from $849.