iFighter 1945 is classic retro 2D shooter game by EpicForce which is aimed to replace the iFighter Lite version. According to the company, the game has been downloaded by more than 1.8 million times and stayed in the top 10 list for nearly a month. In this game, the player will assume as the ace pilot to control a WWI aircraft by using three different methods. As the ace pilot, the player needs to destroy the secret weapon prototypes of the Nazis.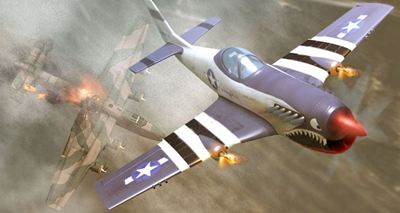 Features of the iFighter 1945 game includes:
Three difficulty settings.
Four control modes such as motion, touch, joypad and relative.
Four challenging missions and more missions are coming soon.
Original sound tracks for all levels.
Spectacular end-of-level bosses.
Compatible with OS 3.0 or later.
The iFighter 1945 (version 1.5) is now available for free download from App Store which normally cost $0.99 to purchase for iFighter 1945. The game is compatible with iPhone, iPad touch and iPad. For those who interested to play this game in desktop, can download the PC version from here for free.