Image Compressor Pro is an award-winning compression software that is designed to compress all the photos into JPEG without changing the image quality. With Image Compressor Pro, users can easily import photo, capture screen, retouch photo, compare, automatically compress photos, creates Flash animated web photo albums, share photos, and convert images. In addition, Image Compressor Pro also provides image resizing tool, rotating, thumbnail creation, and watermarking that can be done in batch mode.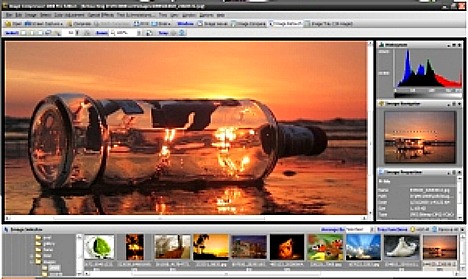 Key features of the Image Compressor Pro include:
Adobe Photoshop 8BF Filter Plugin Support
Batch Image Exporter
EXIF Editor
Support JPEG, JPEG2000, TIFF, GIF, PNG, NEF, CR2, CRW, ORF, PSD, etc images files
Internet Image Grabber
Visual Image Finder
Image Viewer
Image Comparer
Image Retouch includes color management, JPEG artifact reducer, face enhancer, image merging and many more
Web Photo Album Creator
Batch Image Converter
Batch Image Resizer
Batch Image Rotator
Batch Image Processing
Screen Capture. Capture whole screen, active window, any object or any region on your screen
Find similar image function
Power enlarger function
Reduce JPEG artifact function
Face enhancement function
As part of thanksgiving for pro.de newsletter recipients, pro.de is now giving away free license key code for Image Compressor Pro Version 5.8. To grab the free copy of Image Compressor Pro Version 5.8 legally which normally cost $28.00 to purchase, just follow the below steps:
Visit this promotional page (german): http://pro.de/newsletter/ent/image_compressor_2011-02-26.html
Click on "Hier klicken…" button to direct download the Image Compressor Pro Version 5.8 setup installer as shown in below image.

The license key code is show at page: 8D08-A672-7078-56E0-53A9.
Use the serial number to unlock and activate Image Compressor Pro 5.8.

Note: The serial number is same for everyone.
Image Compressor Pro Version 5.8 supports Windows 2000, XP, Vista, and Windows 7.