Wonder how you can simplify your daily office operation process for more effective work? Now with the software utility named as SysPad, you will be able to manage your folders and launch notepad-like applications with simple clicks by having the tiny utility sitting in system tray.

Once you installed and execute SysPad, it will run and stay quietly in system tray. Right click on the icon will bring up FolderPad that allows you to manage a listing of frequently accessed folders. Left click on the icon will bring up TrayPad that allows you to type or capture notes on a notepad-like application. By default, FolderPad contains few shortcut icons which are used regularly such as My Computer, My Documents, Desktop, Control Panel, Program Files, Add/Remove Programs and etc. You can access to any one of this shortcuts from FolderPad interface itself easily. On top of this, it allows you to map drives with a meaningful name being tagged along. For instance, to map this drive, C:\Documents and Settings\Administrator\My Documents\MyDigitalLife, instead of having a long name displayed, you can now have a meaningful and easy-to-remember name tagged along like My Digital Life.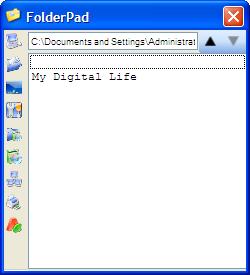 Besides, TrayPad allows you to capture and print note in more effective way. Also, it can be accessed easily and quickly through the icon stays at system tray. Unlike notepad, it has been enhanced with 5 tabs of notepad editors so that you don't need to launch many notepads simultaneously.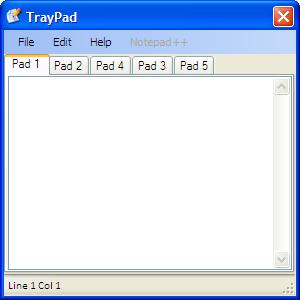 With features as mentioned above, SysPad is definitely a good tiny utility that helps to organize your tasks and work more effectively.