There are various benchmark tests that can be used to run certain tests to verify your system performance and in case you would like to figure out your laptop battery performance, Imtec Battery Mark v1.1 could be the right tool for you.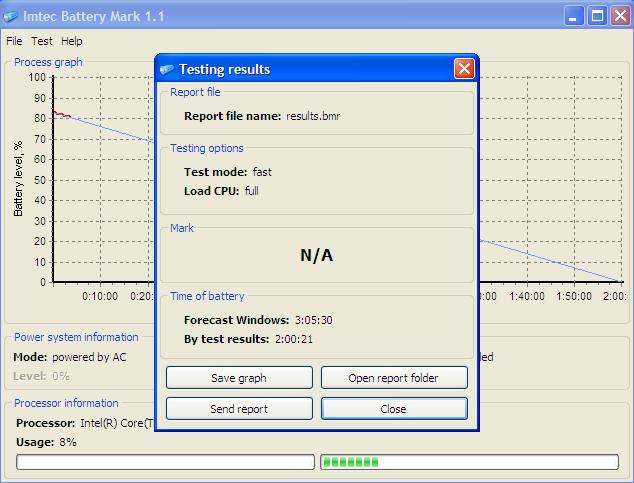 Once install and launch the utility, users will be brought to a simple graphical interface. From here, users can set to run the test by either with no load or full load. Besides, there are options to run it in normal or fast mode and the result will be plotted in battery capacity percentage over time. Typically, I would prefer to run it in fast mode under full load so that at least you have a quick glance in worst case scenario on how your battery performs when under full loading condition with CPU running at full speed at optimum core voltage. Once completed, all the results will be logged in BMR format, either to be saved in local drive or send over for comparison with other battery model to estimate its battery life time or degradation over time.
Consumed at only 622kB , the utility is capable of supporting single and multi-core processors and it is absolutely free for download here to run on any Windows Operating System such as Window 2000, 2003. NT, XP, Vista and Server 2008.