Firefox users can now enjoy the famous and powerful search plug-in for Safari, Inquisitor, since it has recently released its beta version that supports Mozilla Firefox browser. This unique search-as-you-type extension works in a very clever way. Users who have installed it will see a new Inquisitor search bar appear on the browser. AS you type in your search request, Inquisitor will suggest to you the relevant search terms instantly. Besides, it also notifies you what sites you have visited, how frequently you have visited them and the duration since your last visit to these sites. Users can via Inquisitor add their favorite search engines to conduct the search.

For instance, they can add Google, Wikipedia, YouTube, etc so that they can do search directly from these added sites. They can even customize keyboard shortcuts to these search engines.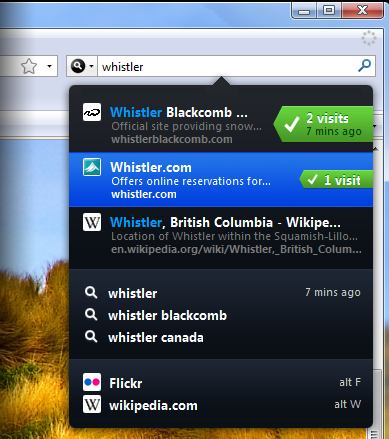 Inqusitor was originally developed by David Watanabe (creator of apps like Acquistion and Newsfire) for Safari users. This unique technology was thence bought over by Yahoo (that's why you can see the Yahoo! search is set as default search engine). Inquisittor is available free for downloading. Since this new add-on to Firefox is still in preview, users who want to try it need to sign up and log in to download. If users have tried it but are not in favor of this application, they can just uninstall it easily. Open Firefox, select the "Tools" menu, select "Add-Ons", select "Inquisitor" in the list, click "Uninstall" and finally restart Firefox to completely remove it.