Android operating system has been successfully ported to run on iPhone hardware as iDroid project, though it currently only supports original iPhone 2G and iPhone 3G. iPhone users can choose to download the iDroid binaries and attempt to install Android onto iPhone themselves through a manual process, or the iPhoDroid can be used to help.

iPhoDroid is an open source installation tool that transfer all the files of iDroid (Android over iPhone) necessary to run Android on iPhone in single click, automates all the manual installation steps. iPhoDroid does not require Linux VM, and keeps the iPhone device safe with iPhone operating system running and working.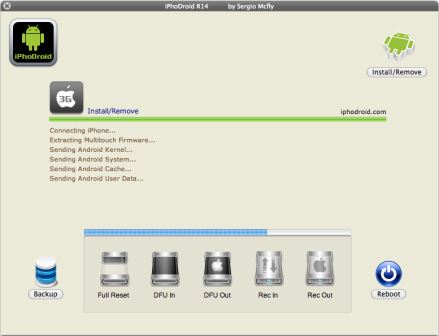 iPhoDroid has a Screen Log console which allows users to watch the implemented steps. As it's built over iDroid, not all functions of iPhone has been implemented yet. Some features that are working include multi-touch input, audio and Wi-Fi. Not to mention that the hack voids the warranty and can potentially brick the iPhone. Remember to read the system requirements before attempting to use iPhoDroid to install Android on iPhone.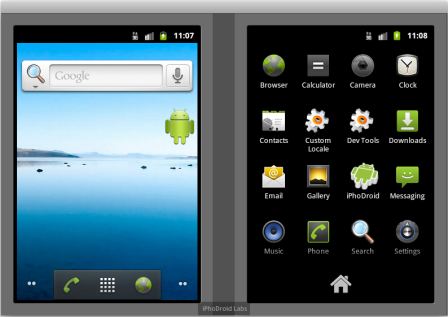 Download iPhoDroid from iphodroid.com with source code hosted on Google Code.