After the successful launch of Intel Atom processor, there are so many board vendors have started to design in using this ultra low power processor for MID (Mobile Internet Device) and UMPC (Ultra Mobile PC). In view of this huge market opportunity, Move Networks, an ITV (Internet TV) service provider has also unveiled a new media player targeted for these two market segments.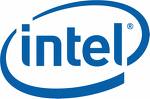 Move network claimed that the media player is optimized to be used for Intel Atom based portable devices that are running on Linux open source Moblin stack. It is based on its advanced adaptive streaming technology that able to stream media files according to available bandwidth and hence making the whole media playback smoother than before. It even claimed to be able to play HD (High Definition) media files with no jitter by splitting the media clips into tiny streamlets with various encoding bit rate capability. By having this media player in your portable Internet devices, users will able to enjoy great visual and entertainment experience with media contents streaming directly from famous service providers such as ESPN, Fox and so on.
Intel has showcased the new adaptive Internet television streaming technology using Intel Atom processors during the recent IDF (Intel Developer Forum) held in San Francisco last week. No further details on availability yet, but we should expect consumers to be able to benefit from this especially on Intel Atom based nettops or netbooks in short future.