As an effort to promote lower power platform while maintaining high graphics solution on mobile device, Intel, the giant chipmaker has just announced the development of a new graphics accelerator targeted for both UMPC (Ultra Mobile PC) and MID (Mobile Internet Device) markets. Named as SIMD (Single Instruction Multiple Data) Graphics Accelerator, it can render graphics processing more effectively by able to execute multiple computing instructions simultaneously.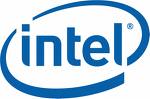 The new instruction set is claimed to be able to boost up the graphics performance as compared to conventional graphics solution especially for high end MID that emphasizes on richer multimedia and visual experience. More importantly, it is expected to be able to reduce power consumption as much as ten times which is very significant to prolong the battery life on mobile device.
While it is still too early to have second level details, some do believe that new solution may take some times to be implemented into next generation Intel Atom processors that have been getting much traction since its official launch last year. This will definitely help to put the giant chipmaker into better position when trying to compete with NVIDIA with integrated graphics solution at relatively low and ultra small form factor design.