Intel has just unveiled the new series of Sold State Drive catering for huge market demand of memory devices with smaller form factor. Known as Z-P140, it is currently the world's smallest Solid State Drive targeted for handheld and mobile devices such as portable media player, smart phone and etc. With this in place, current famous 1.8-inch flash drives would appear to be so huge as the new SSD weighs merely 0.02 ounces with the foot print not larger than a penny.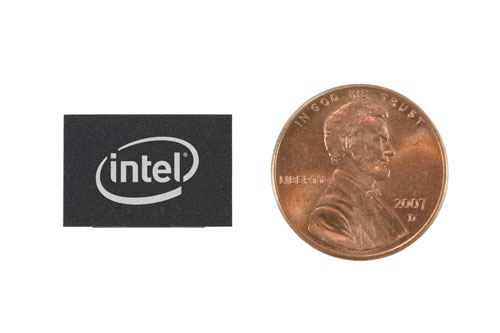 The new SSD is featured with PATA interface support, which is still one of the most widely deployed memory interface standard in the market. Do not underestimate its capability, it is believed to be able to achieve memory read and write at 40MBps and 30MBps respectively, even faster than existing flash drives in the market. The SSD is currently available only in 2GB version. However, there is a plan to release 4GB by mid of next year and even higher capacity at 16GB in short future.
Moving forward, SATA interface could be dominant and some may wonder if Intel is going to adopt market change by coming out with SATA interface SSD for mobile world.