Analysts is speculating that the low-cost laptops targeting for developing countries are going to adopt the reference design based on Menlow platform. Menlow platform has recently appeared in the road map for the product category with extremely low power envelope of less than 10 watt range. Some of the low-cost laptop initiatives such as Classmate PC initiated by Intel and OLPC (One laptop per child) by MIT will design in its next generation products based on this low power architecture.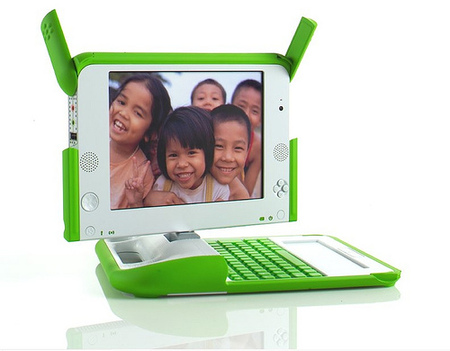 Menlow platform is famous for its low power dissipation and small form factor. Its fan-less design and high performance per watt and cost have made it the best candidate to be used in embedded world for the development of low cost laptops. These laptops were originally targeted with quote of less than $150 but were revised to around $200 due to increase in total BOM (Bill of Material) cost especially on NAND flash memory.
Intel does not respond to this officially and just mentioned that the actual CPU and chipset being used are still yet to be finalized. Meanwhile, OLPC also stated that they are still sourcing among few chip makers such as AMD, Marvell and Intel for its next generation products. It is believed that the products with the new design will be launched by end of next year.