Toy Kite Software has released the new version of its action and simulation sword fighting game for iPhone and iPod Touch – iSamurai Bluetooth, where it's a multiplayer game utilizing advanced accelerometer that can be played anywhere over Bluetooth.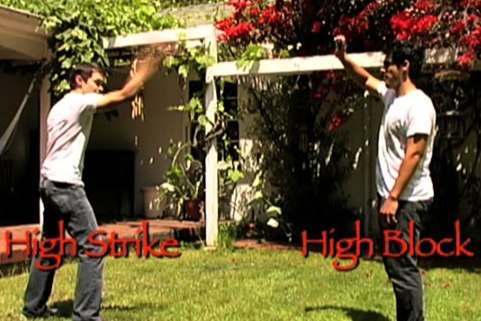 Main Features Of iSamurai Bluetooth:
Two-player real-time Bluetooth game using 2 iPhone or iPod touch mobile devices
Single-player game with 12 levels of difficulty
Tutorial featuring animations of the different attacks and blocks
Training "Dojo" where player can practice the different iSamurai moves
Report of final scores with images for the winner and loser
Art of War quotes from legendary warriors
"Using the iPhone's new Bluetooth capabilities, developers can now make multiplayer games that don't need a Wi-Fi connection," said Robert Hogg, CEO and founder of Toy Kite Software. "And with iSamurai that means gamers can have a real life sword fight at the park, in line at the movies, or anywhere!"
iSamurai Bluetooth that requires iPhone or iPod Touch 3.0 software or later is now available exclusively through Apple's iTunes Store for $0.99.