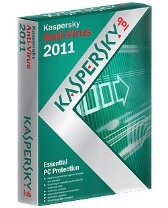 Kaspersky Anti-Virus 2011 is a newest version of popular Kaspersky Anti-Virus software, which provides real-time protection against viruses and spyware. In addition to scanning of websites and emails for malicious code, protecting digital identity, vulnerability scan and treatment advice.

Kaspersky Anti-Virus 2011 normally costs $39.95 for 1-year subscription license for single PC. As part of promotion by Malaysia-IT-Fair, everybody now has a chance to grab a free of charge license of Kaspersky Anti-Virus (KAV) 2011 with 6 months trial subscription. Only 5000 free licenses are available, so grab the freebie fast.
To grab a free 6-month subscription for Kaspersky Anti-Virus 2011, visit the Kaspersky Anti-Virus 2011 Malaysia-IT-Fair promotion page. Like the page, and then fill in and submit the form to receive the free activation code together with download link of Kaspersky Anti-Virus 2011 in email.
Note that the 6-month trial license is only applicable to users who have not used the Kaspersky Anti-Virus 30-day trial version, and the 6-month trial period cannot be extended, even though multiple 6-month trial activation code is applied.
To activate Kaspersky Anti-Virus 2011, select the "Activate Commercial Version" option in the Kaspersky Anti-Virus Configuration Wizard during the installation process.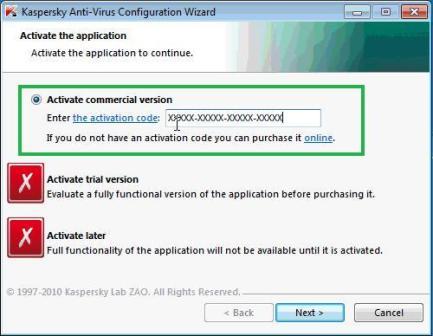 Kaspersky Anti-Virus 2011 is compatible with Windows 7, XP and Windows Vista OS.
Update: Offer expired. Check out another free Kaspersky Anti-Virus 2011 license promo.