The well-known manufacturer of computers, Asus has official announced the details of their upcoming series of ultra-portable laptops which designed to revolutionize the end-user experience with its style, mobility and simplicity, named as Asus Eee PC. In addition, the company described the 3E as an achievement of easy to learn, work, and play.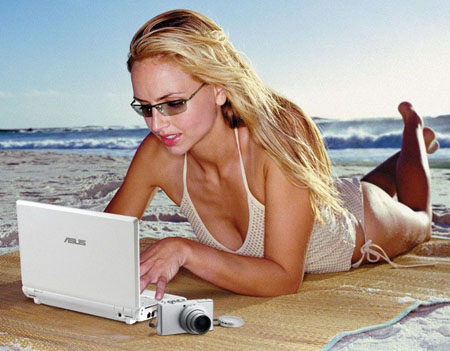 "The 'Eee PC' is our answer to where the next one billion users of personal computers are going to come from," said Johnny Shih, CEO of Asustek. "We want to enable more users around the world — housewives, the elderly and children — to have access."
These ultra-portable mobile PC will equipped with an 7-inch screen display (800×480 resolution) Intel processor, chipset, SSD and three USB 2.0 ports. Besides, the Eee PC that available in four configurations including 2G Surf, 4G Surf, 4G and 8G will cost from $250 to $399. All models are compatible with Linux and Windows XP.
Specifications Of Latest Asus Eee PC