The leading manufacturer of 3rd party accessories for various gaming consoles, Nyko Technologies has launched its highly anticipated latest Zero Wireless Controller for Sony PS3 (PLAYSTATION 3), aiming to provide users a combination of style and performance with new rumble capabilities.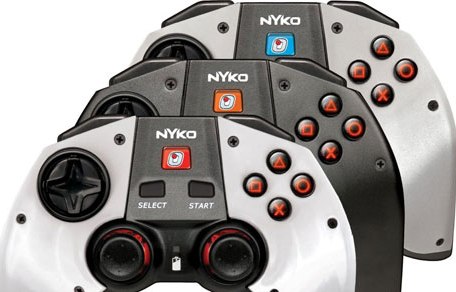 Key Features Of New Nyko Zero PS3 Wireless Controller:
Dual vibration motors for full rumble feedback in supported games
Up to 25 hours of continuous play with removable, rechargeable, NiMH battery, complete with USB charge cable and optional battery compartment
Reliable 2.4 GHz wireless technology for reliable and responsive range of up to 30 feet
Equipped with a precise accelerometer that detects six different directions of motion
Standard backlit LED buttons, precision analog sticks, durable buttons, and curved triggers
Unique metal polymer hybrid design with heat-dissipating aluminum panels, available in three distinct colors to match the tastes of every gamer; Black, Silver and White
"The new generation of consoles provided us with a building ground to develop a high-quality controller that exceeds gamers' expectations of what a 3rd party controller should offer," said Chris Arbogast, Marketing Director for Nyko. "We are confident that the Zero Wireless Controller will prove its value by combining a solid, reliable design and unique features with the latest rumble and motion sensing technology."
The latest Nyko's Zero Wireless Controller for PS3 is now available for about $60.