The world's largest portable GPS navigation solutions provider, TomTom has announced the latest additions to its popular TomTom GO family – GO 730 and GO 930, boasting new ground-breaking features including Advanced Lane Guidance and IQ Routes technology based on actual average speeds on roads, rather than the posted speed limits, which aimed to enhance your navigation experience.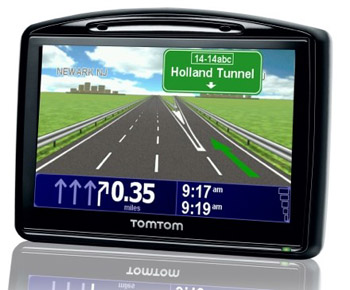 "With the introduction of IQ Routes technology, we continue to focus our efforts on features and content that improves the core navigation experience," said Jocelyn Vigreux, president of TomTom Inc. "IQ Routes delivers what we call 'intelligent routing' – an even smarter and more efficient way of planning your daily route that will help TomTom GO users save time, fuel and money."
According to the company, "With the new Advanced Lane Guidance feature, navigating difficult junctions becomes easier than ever before. This realistic representation of highway junctions on the screen, including clear arrows indicating the lane direction, provide drivers with timely instructions to take the correct lane. Static images of road signs, in the same colour as the ones displayed on the road, ensure drivers have an even better overview of their surroundings."
The new TomTom GO 730 and GO 930 personal GPS navigation devices are expected to be available at the end of April for about $450 and $500, respectively.