Macecraft Software released its updated version of its popular toolkit, jv 16 PowerTools 2007 lately. The jv16 PowerTools is a Windows optimization suite and registry cleaning toolkits which contain 21 different tools that can help users to optimize their computer in many aspects and to keep their computer running smoothly without error.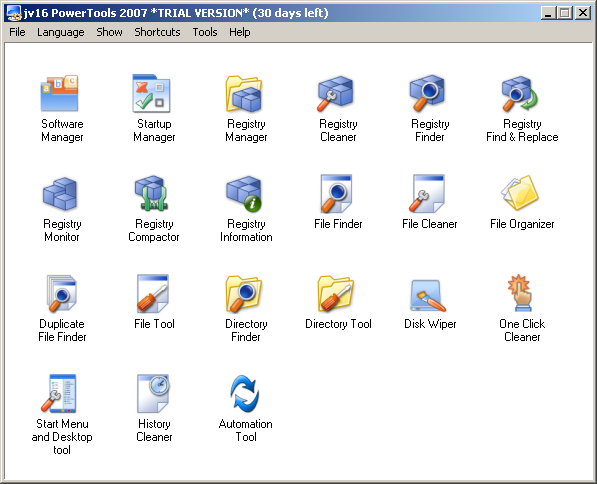 The jv16PowerTools is easy to use. In term of functionality, it can automatic clean your Windows registry from obsolete and unneeded data; fixes registry errors such as broken file references automatically; deletes those unneeded history data which consist of users' sensitive information; etc.
For the latest updated version, V 1.7.0.398, Macecraft has revealed its changes as follows:
–Fixed a bug from Duplicate File Finder that caused it not to work properly when searching from multiple directories at the same time.
–Fixed two different bugs from the registry cleaner engine that caused it not to list certain types of registry errors.
–Fixed a bug that caused the program to show incorrect user interface elements if the Registry Finder was ran before the Registry Cleaner.
–Added Czech, French, Hebrew, Hungarian, Indonesian, Italian, Japanese, Korean, Latvian, Polish and Russian translation.
Of course, the updated version is an optional for existing users whether they want to update it. It is free for the existing license owners of jv16 Power Tools. Users can download here.