Wanna owns a Vertu cellphone to improve your life-style? The manufacturer of luxury mobile phones, Vertu has launched its latest Vertu Ascent Ti with a more reasonable price level- $6628 (compared to the $310,000 Signature Cobra). Besides, this cool and stylish Ascent Ti also features the standard concierge button that provides 24-hour service worldwide. It's cool!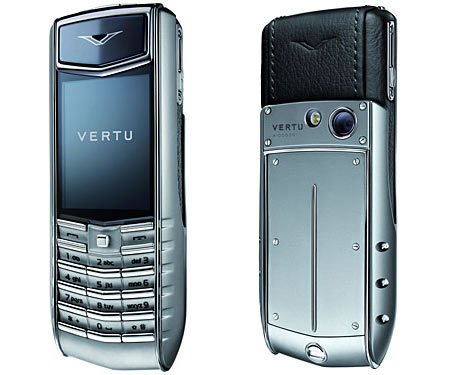 No jewels on the Vertu Ascent Ti phone but it also made by Titanium chassis, scratch-resistant sapphire crystal screen, leather back and polished ceramic. The new Vertu Ascent Ti handsets that manufactured by Nokia is a quad-band GSM phone with 3G and also equipped with an 3-megapixel camera and 4GB integrated memory.
With an unique Vertu Fortress technology, this new Vertu mobile phone is able to synchronize its important datas including friend's contact lists and personal notes to a remote server, aiming to enhance your mobile experience. The new Vertu Ascent Ti is available now!